Eveland Access Cabins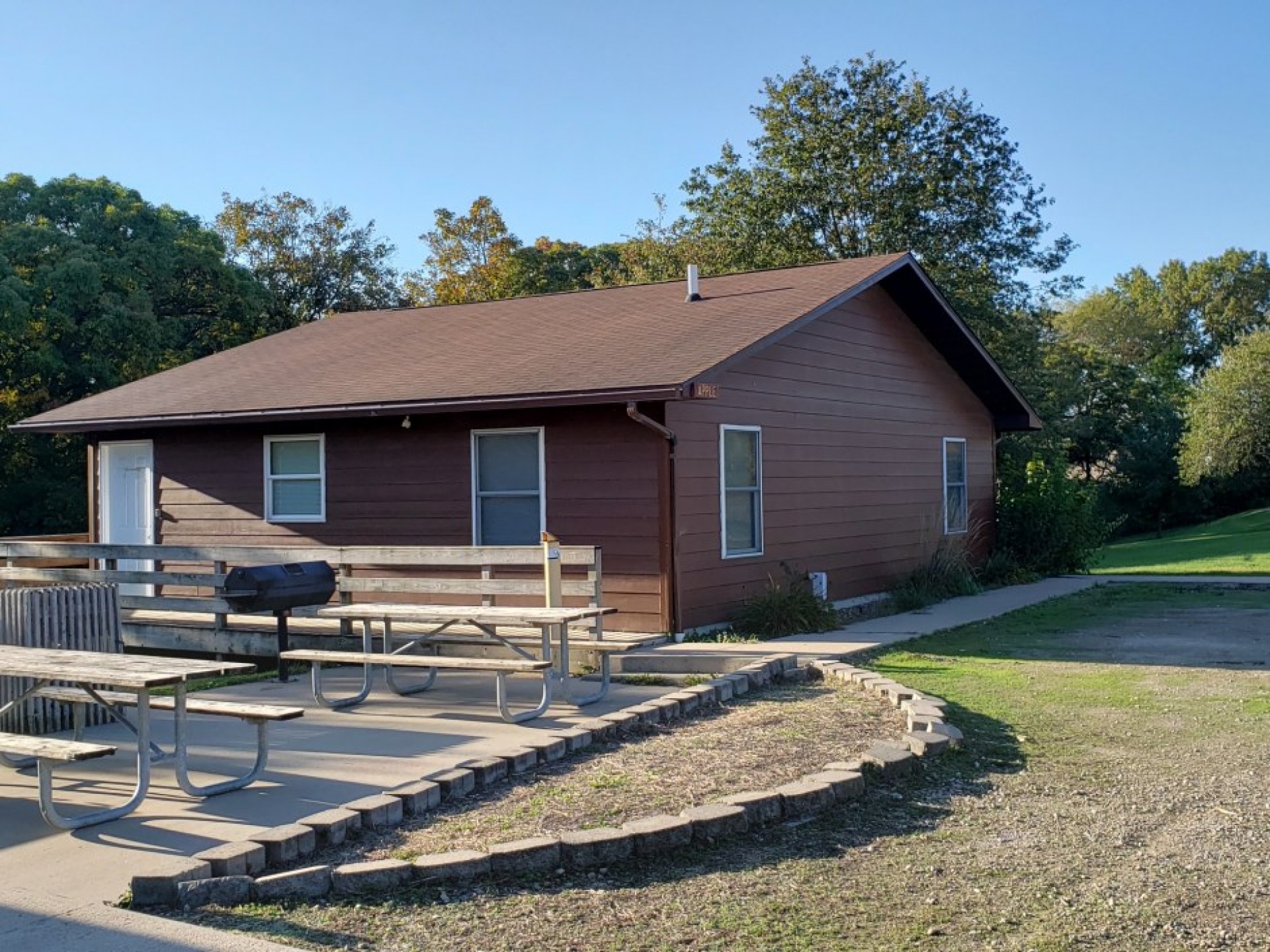 The Mahaska County Conservation Board's cabins are adjacent to the Eveland Access campgrounds located at 1681 - 290th Street, Oskaloosa, Iowa 52577. The two bedroom cabins offer a home away from home for those that do not enjoy "roughing it" at the campgrounds. Being located near the Des Moines River offers the opportunity to fish and boat (boat access located below the cabins). Hunting is accessible at several neighboring MCCB public areas however, hunting is NOT allowed at the Eveland Access area (which includes the campgrounds and the cabins). Nearby is Bluff Creek ATV Park which offers off-road ATV trails; however, off-roading and/or operating an ATV is NOT allowed on the Eveland Access area.
Cabin Responsibility Agreement
The responsibility agreement must be signed for all stays. Please include a photocopy of a government issued form of personal identification (ie. drivers license) and your cleaning/damage deposit with your cabin responsibility agreement. MCCB policy states that you must be 21 years or older to rent cabins.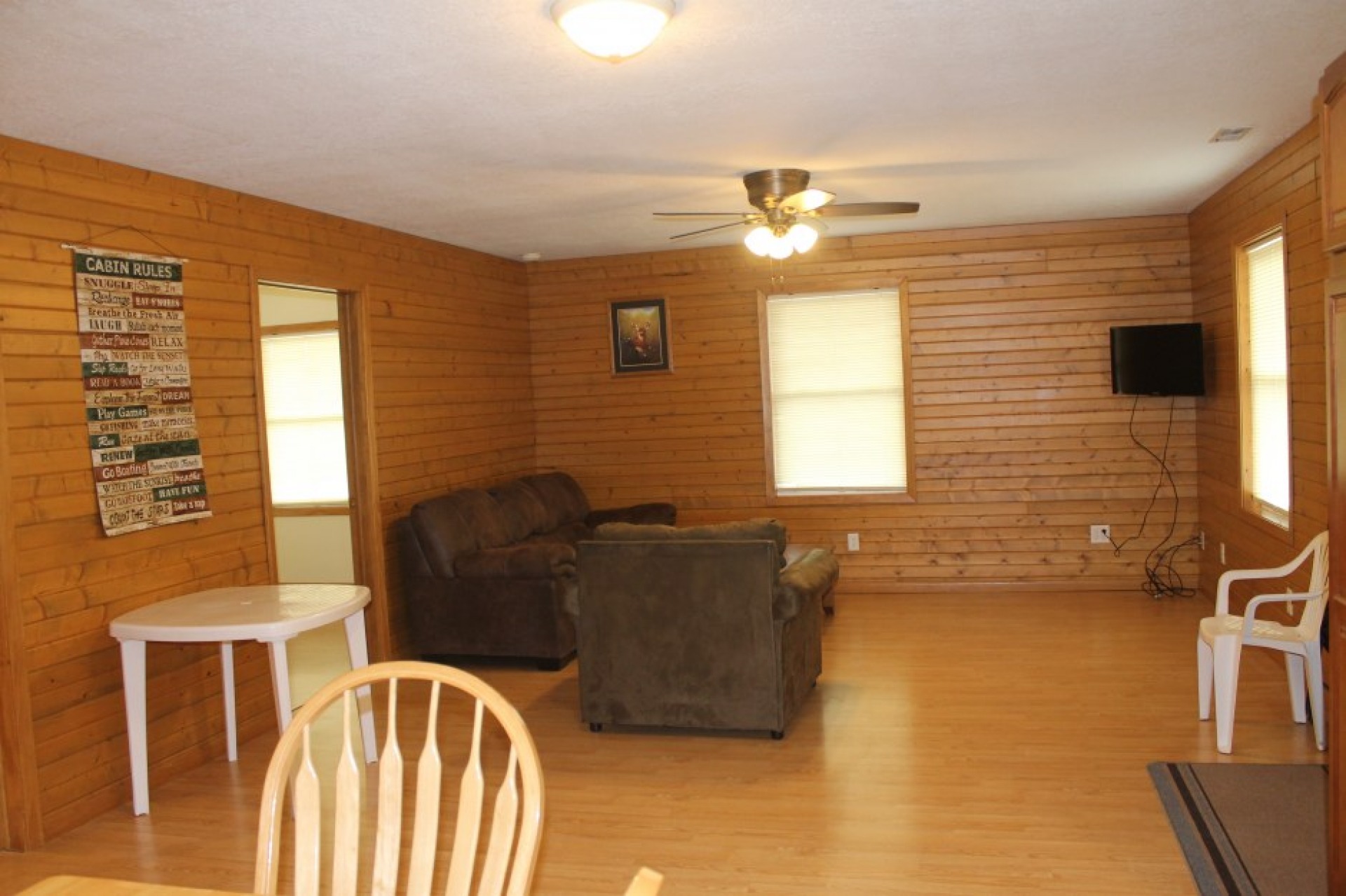 Cabin Information
Mahaska County has two luxury rental cabins. The cabins will comfortably sleep 6 (maximum capacity 10), with two bedrooms, a full bathroom, living room, and kitchen area. For reservations and questions, contact the Mahaska County Conservation Board at (641) 673-9327.
Cabin Features
952 square feet of living space
Modern bathroom with a handicap friendly shower
Two bedrooms with queen sized beds
Kitchen appliances i.e. coffee pot, stove, refrigerator, microwave, and a kitchen table with chairs
In-floor radiant heat and central air
Parking for 2 vehicles
Television
Campfire ring and grill
Electrical hook-up with 30 amp service for one additional RV/camper (additional $20.00 per night)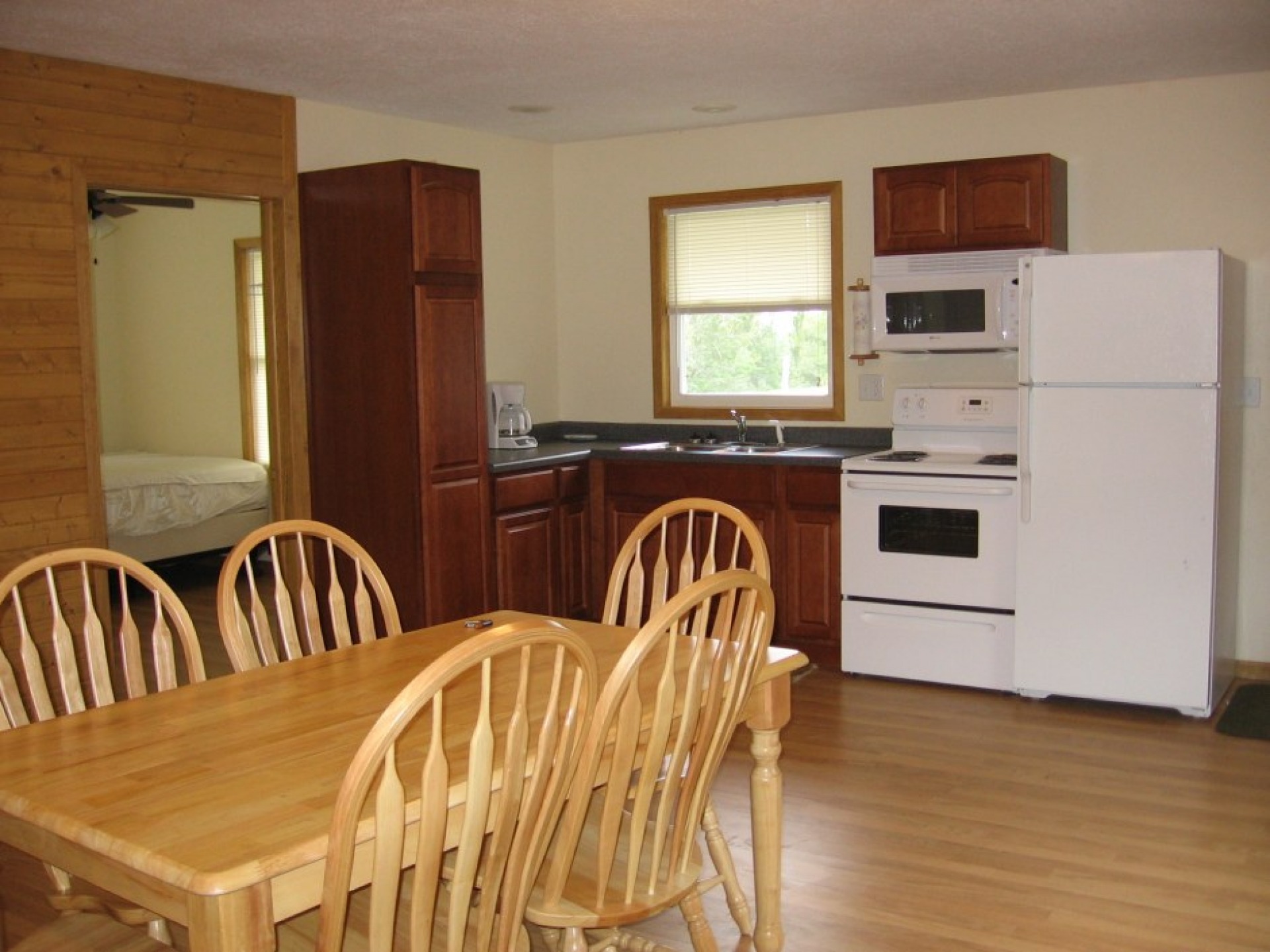 Mahaska County Conservation Provides
Toilet tissue
Paper towels
Cleaning supplies: all purpose germicidal cleaner for all surfaces, floor cleaner (Bona), a broom, dust pan, and mop (Please use only products supplied by MCCB.)
Wastebaskets and garbage bags
Cooking utensils, plates, silverware, pots and pans, cups, and a coffee pot
User Provides
Complete bedding: pillows, pillow cases, sheets, blankets, and/or sleeping bags.
Dish soap, wash cloths and towels
All food and beverage supplies
All bath linens and toiletries
Cabin Rental Policies, Rules & Regulations
Minimum two nights stay during regular week/weekend
Minimum three nights stay during holiday week/weekend
$100 per night
$650 per week
$20 per night for one (1) camper hookup to the cabin (30 amp service)
$200.00 refundable cleaning/damage deposit along with the Cabin Responsibility Agreement and copy of picture identification (i.e. driver's license) are due within seven (7) days of booking to confirm the reservation. Failure to receive these documents within seven (7) days of booking the reservation will be considered a cancellation of reservation.
A separate cleaning/damage deposit and Cabin Responsibility Agreement is required for each cabin and for each rental.
Cancellations must be received a minimum of seven (7) days prior to rental to receive a return of cleaning/damage deposit.
Reservations may be made up to one year in advance
Cabin Responsibility Agreement must be signed by an individual that is twenty-one (21) years of age and will be staying at the cabins for the duration of the stay.
Continued...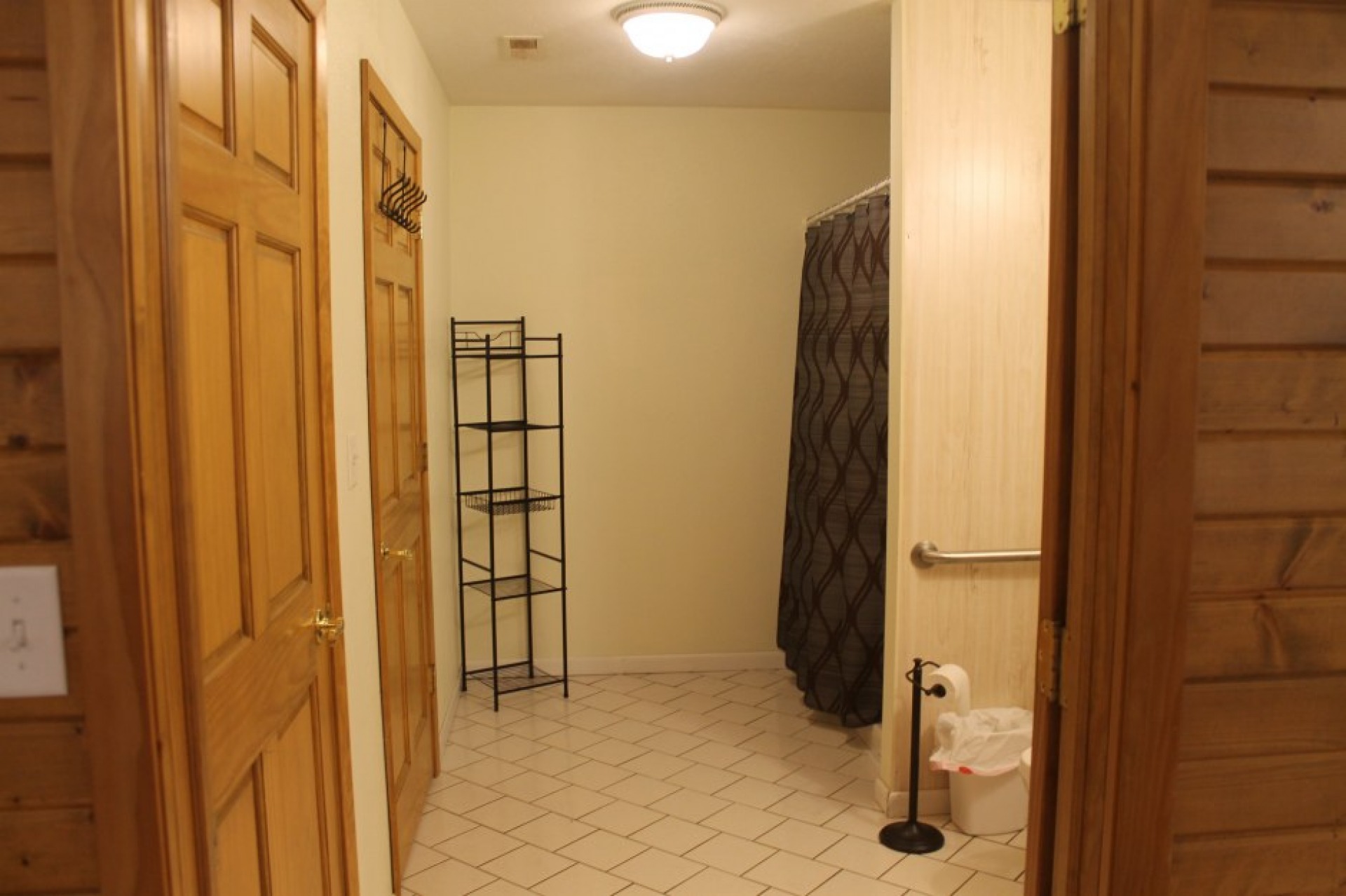 Check in time is 3:00 p.m. (unless an alternate time has been granted by MCCB staff)
Check out time is 11:00 a.m. (unless alternate time has been granted by MCCB staff)
Maximum cabin capacity is 10 people.
Maximum length of stay is 14 consecutive nights.
An individual must be twenty-one (21) years of age to rent the cabin and must be present during duration of the stay.
Vehicles must be parked in the provided driveway.
Cabin furniture must stay inside in cabin.
All patio furniture must be placed back inside the cabin.
No keg beer is allowed in or around the cabin or the cabin area.
Pets are prohibited inside the cabin. Violation of this rule will result in automatic forfeiture of the damage deposit.
Smoking is prohibited inside the cabin. Violation of this rule will result in automatic forfeiture of the damage deposit.
Fires are to be built in the fire ring provided. DO NOT move or remove the fire ring.
Cabin and grounds will be cleaned before checkout; according to MCCB requirements. A checkout list is provided. The checkout list should be completed and signed after each stay.
All windows and doors must be closed, locked and bolted upon checkout.
Mahaska County Conservation Board reserves the right of management to enter the cabins in an emergency, to inspect, and/or replenish supplies.
Failure to abide by the cabin policy and/or clean-up guidelines may result in forfeiture of all your deposit and banning of future rentals.
Violation of park rules and regulations may result in fines, user privileges being rescinded, and/or forfeiture of reservation or deposit fees.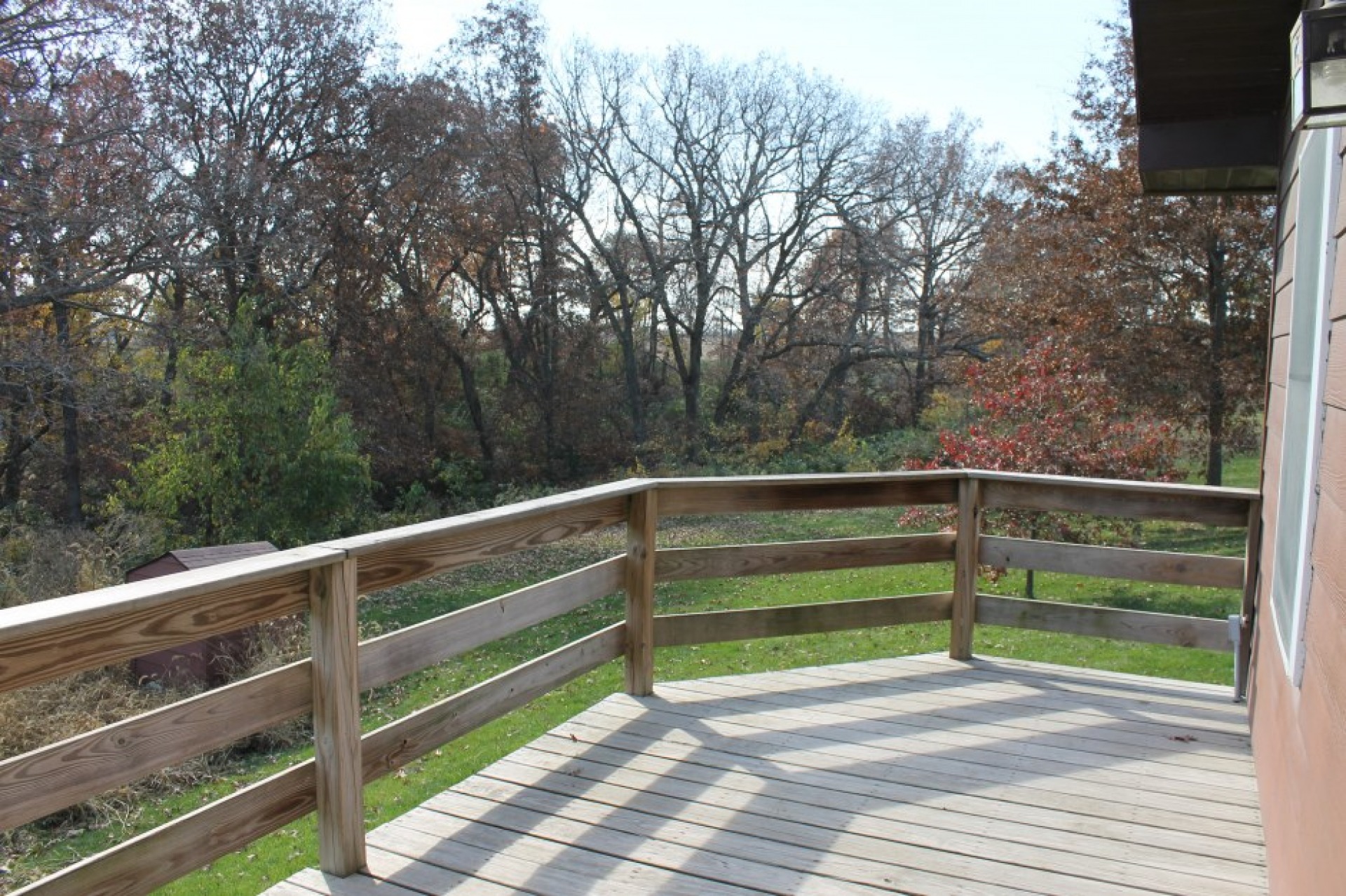 Cabin Rental Checklist/Clean-Up Guidelines
Checking In:
Make yourself at home but please treat the cabin with respect. You may adjust the thermostat to your liking, but kindly return it to where it was originally set when you leave.
Only patio furniture may be used on outside deck. No other furniture is to be placed outside. Please DO NOT move bedroom furniture!
We have Iowa County Conservation Guides and also local information on the table. Please DO NOT remove those from the cabins.
Checking Out: As mama always says…"you leave a place in better condition than how you found it
Please clean out the sink. Do not leave grease or food particles in the sink.
Complete clean-up necessary: sweep and mop floors, clean bathroom etc. Leave the cabin in good shape.
Kitchen: Wipe down and clean the table, counter tops, stove, and microwave with the Germicical Foam provided.
Bathroom: Wipe down and clean the shower stall, the toilet (all surfaces...top to bottom and inside and out) with the Germadical Foam provided.
Remove all food and drink from the refrigerator and ice and/or frozen items from the freezer.
Dispose of trash in receptacles located at the driveway entrance to the cabin. Please Do Not leave any trash in the trash receptacles in the cabin.
Place pop cans/bottles in the receptacle located between the cabins.
Bring all patio furniture back into the cabin.
The rental fee may be left in one of the drawers in the kitchen. Do not anticipate using the cleaning/damage deposit as any portion of the rental fee as this could result in forfeiture of future cabin use. The rental fee and cleaning/damage deposit are separate items.
Be sure lights, overhead fan, TV, and coffee pots are all turned off.
Return the thermostat to the original setting.
Make sure the front door, the door to the deck, and all the windows are closed, locked and bolted. Failure to do this could result in forfeiture of your deposit and future cabin use.
Please Remember…
Our policy states that there are to be NO pets of any kind inside the cabin. Please utilize the kennel available.
No smoking in the cabin.
Map to Eveland Access Cabins